If your business is somewhat successful, you may have a variety of reasons why an effective website isn't all that important to you. Sure, you recognize the importance of having a web presence, but you may not believe that an excellent website will make a significant impact on your specific organization – especially if you're already profitable.
Consumer behavior over time to accommodate modern technology, and consumer behavior has evolved to accommodate the digital age. I'll use the Yellow Pages as an example. In the late 1800s, the telephone was a disruptive new technology that changed the way consumers did business. As more people began to use the telephone directory to find local products and services, business owners realized that advertising it was a good investment. Advertising in the Yellow Pages had become standard practice for most businesses by the 1930s. It made perfect sense—the majority of households in the United States used thedailydaily basis.
Top Reasons Why You Need a Website
Then came the internet and a new threat to the commercial status quo: digital transformation. Consumer behavior shifted away from using printed directories as more people realized they could find what they needed online faster and more effectively than in a phone book. Fast forward to today, and the percentage of consumers who use the internet to find a local business has risen to 97 percent. If you want them to choose your company, you must be found online, which means you must need to have a website. We've developed a list of the most significant benefits of having a website for your small business.
Online Credibility
One of the primary reasons you should have a website for your company is to boost its credibility. There are probably several providers who do provide a similar service to yours. One way to differentiate yourself is to have a website that looks good and communicates quality information to your customers. People may question your legitimacy as a business if you do not have a website. Having a website allows you to make a great first impression and reassure customers that you are a legitimate business.
Professional Business Appearance
Having a website, according to 84 percent of today's consumers, establishes your company's credibility above those who only have social media pages. Your website is also a great place to showcase any professional certificates or accolades your company has received. Furthermore, having your website allows you to create a branded email address (for example, [email protected]), which adds a professional touch to all of your correspondence, especially if you've previously conducted business using a personal email address. Additionally, some email marketing software no longer allows customers to send emails from their email addresses. This means that a corporate email account is required to do email marketing effectively.
Attract Clients for the Business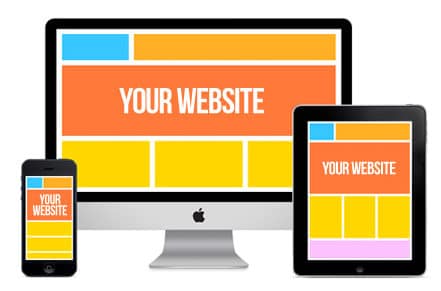 You may be pleased with the size of your company right now, but every business experiences customer turnover. To ensure continued success, you must attract new clients, and one of the simplest ways to do so is to increase your visibility on Google. Google indexes social media networks, and social media posts can be found using the search engine, but having a website gives you access to a plethora of additional tools and SEO tactics (SEO). And SEO is the key to getting your company on Google's front page.
The term "search engine optimization" may sound intimidating, but it is quite simple in practice. You enter words and phrases related to your business into a keyword research tool, determine which ones are generating the most traffic on Google, and then create content around those phrases. As a general rule, each piece of content should be focused on a specific topic, allowing your site to rank for more keywords as your content library grows. There are numerous good SEO plugins for WordPress that make this easy to implement even if you have no prior knowledge.
Display Items and Services for Marketing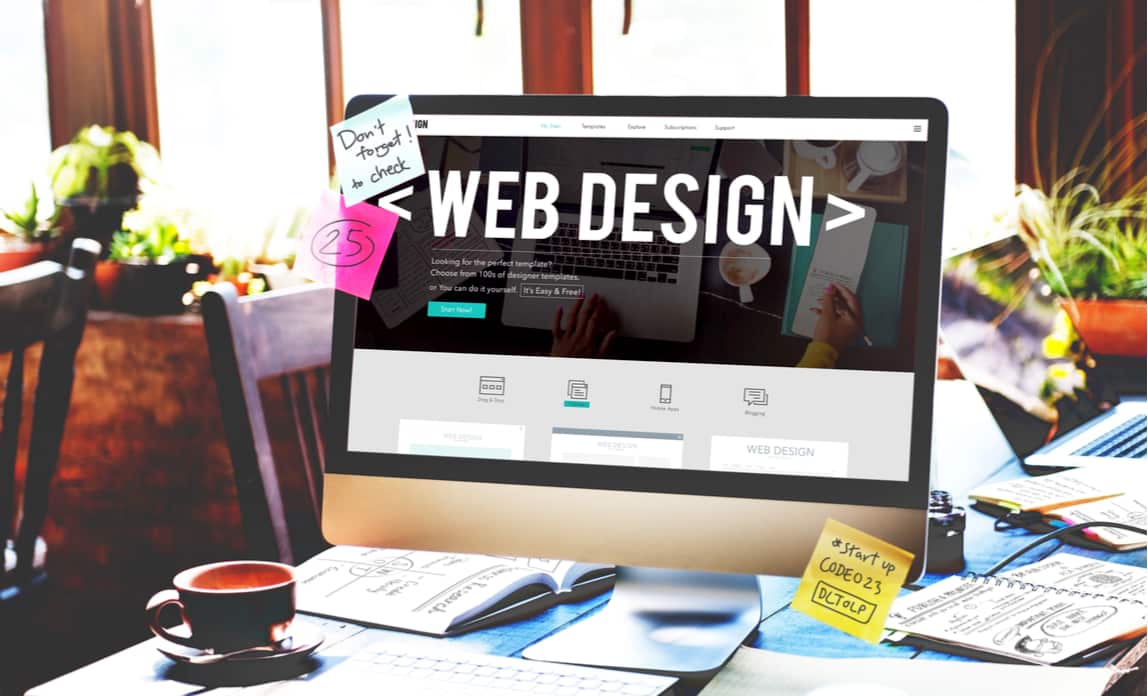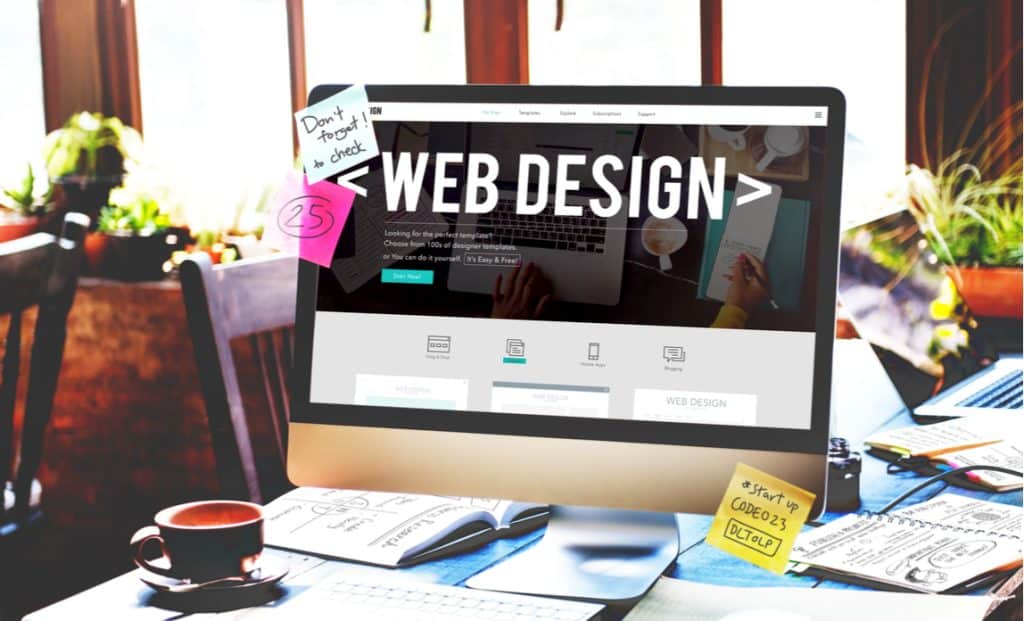 You can show potential customers what they'll get when they work with you by displaying high-quality images on your website. You can also use your website's design and featured photographs to give visitors a sense of what it's like to visit your actual location. This works particularly well if your brand is inextricably linked to the feel of your location. You can also use your website to post important information about your products and services to ensure that the right people are drawn to them. 
Brand
One of the most important things you can do is show off your brand to potential customers. Customers are more likely to buy from you if you establish who you are, what you represent, and what you stand for. This is also something that can help you stand out from the crowd. It can be extremely difficult to do this without a website because people cannot easily find quality and reliable information about your company.
Showcase Top Ratings and Testimonials
A great way to establish social proof is to prominently display your best reviews and/or testimonials on your website. This could take the form of personal client testimonials or highlighting Google reviews. You can also highlight any articles about your company that has featured in the media or on prominent local blogs. The secondary advantage of publishing your top ratings on your website is that it creates a permanent archive. This means you'll still have access to your best reviews even if third-party review sites go out of business.
Entice Customer Connection Through Website
A website is an excellent place to store your contact information so that potential customers can easily locate it. Your contact information can also be placed in a header or footer, where it will appear on every page. Snakes and Lattes, a small chain of board game cafes, includes phone numbers for each of its four locations in the website's footer: modern website builders (more on that later) also make it simple to create a contact form, which can help protect your company's email from spam.
Many businesses receive calls from prospects or existing customers with simple questions about their location and business hours. When you miss a call, the customer is dissatisfied. Calls can also divert your employees' attention away from the most important aspects of your business. A website can help to reduce these calls while also increasing internal productivity. At the same time, it allows customers to find useful information without having to call, resulting in a better overall user experience.
Integrate Website with Google Maps for Easy Discovery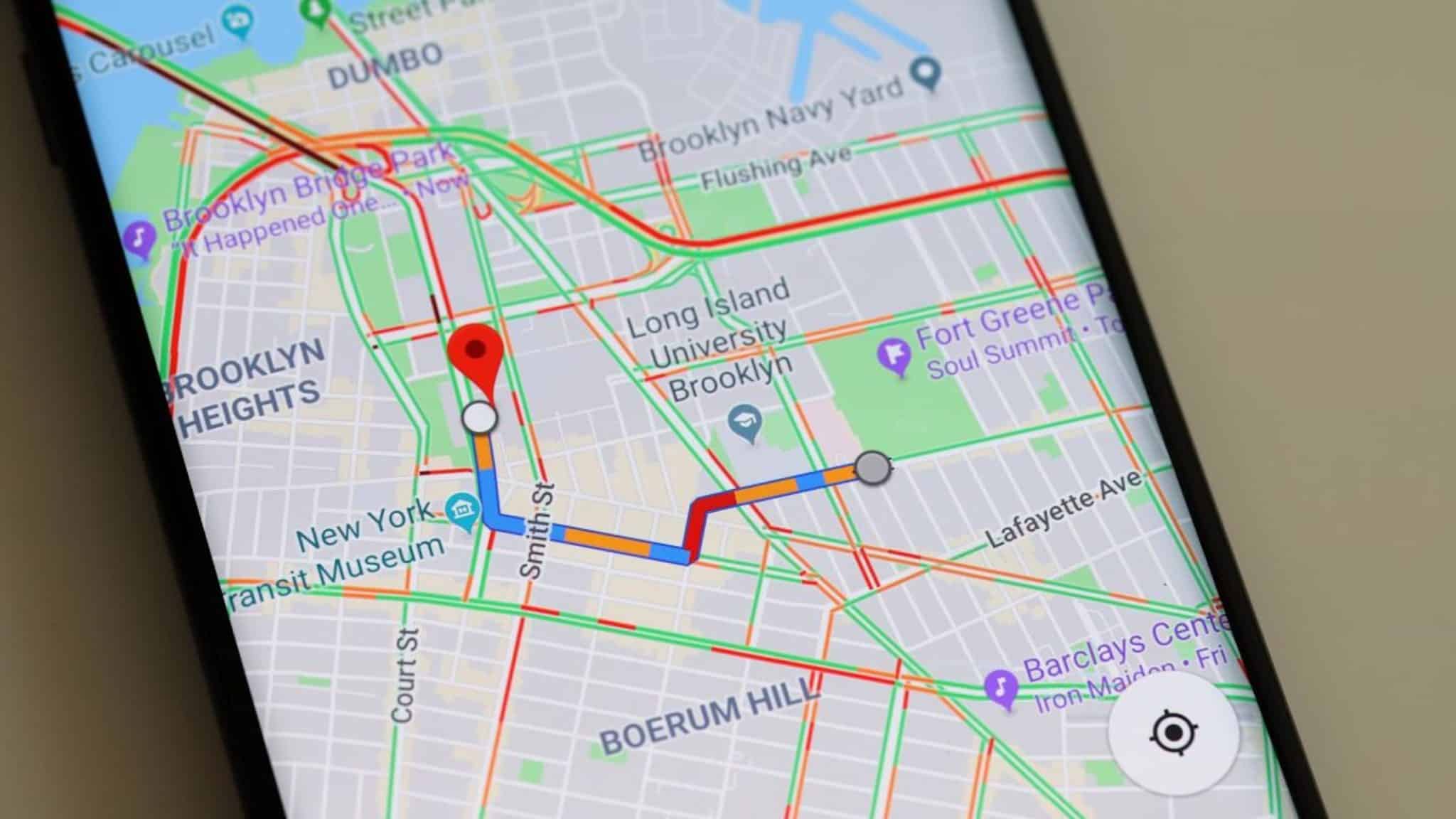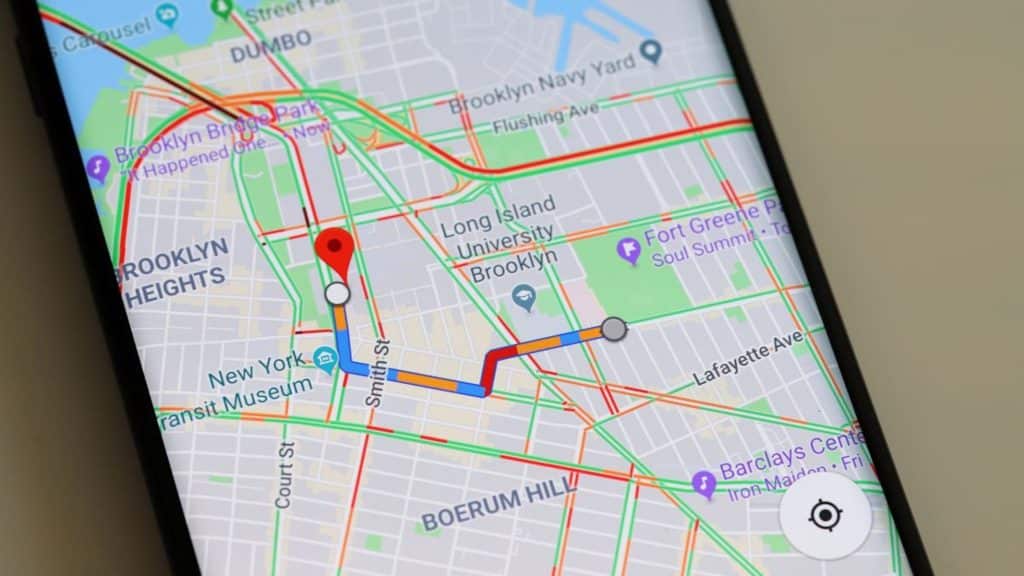 Maps can be directly embedded into website content. Some businesses include a map right on their home page. With an embedded map, people who don't live in your neighborhood will be able to find your business more easily. This is especially useful if you sponsor events, as they may attract customers who would not otherwise visit the area in which your business is located.
A Website Establishes Industry Position
By 2023, 81% of small businesses will have websites, and 91% of buyers will research products online before purchasing them. In other words, if your competitors are online while you are not, they will receive the initial consumer contacts. A website allows you to communicate information about your company, establish your industry position, and interact with clients who need your services. You have a chance of appearing in Google search results once you're online and have an SEO-optimized website. This means that when people search for a product or service, your website may appear in the search results. This provides you with the opportunity to significantly increase your customer base.
Not a Daunting Task for a Business
Without knowing how to code, modern website builders like Squarespace and Wix make it simple to create a beautiful, mobile-friendly website. Even WordPress, the most popular website creation platform, has switched to a block editor: creating a functional, aesthetically pleasing website has never been easier.  Creating a website is almost ridiculously simple. Not just any website, but a beautiful, SEO-optimized, memorable site – so if you're thinking about it, do it.
If you have big plans and a big budget, you have a lot of options. If your plans are more modest and your budget is limited, there are still plenty of options for you. There's no reason why your brand shouldn't dominate Google search.
Long-Term Business Success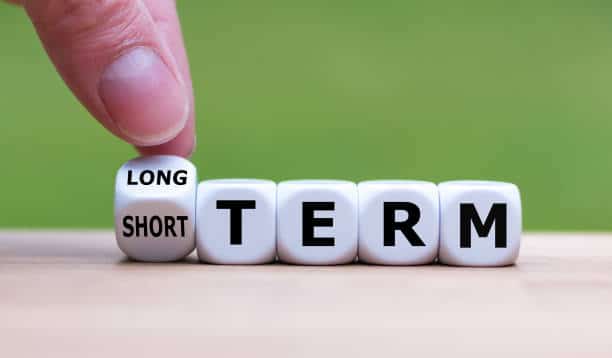 As of January 2021, the Internet was used by approximately 4.66 billion people (59.5 percent of the global population). This figure is significantly higher in several countries. In the United States, for example, more than 90% of people are online. If you don't have a website, your company will be invisible to these people. Unless you invest in a website, your company will become invisible to everyone as the digital era progresses. Your company must go online to compete in today's increasingly digital world.
Maximized Benefits at an Affordable Price


It's not just simpler to create a website these days; it's also more economical. You can get a professionally developed website for under $500.00 per year if you adopt a straightforward method. A website can be the first point of contact for potential customers to interact with you and learn about your company. It could also be the last page they visit before purchasing because they were redirected from an email, a Facebook ad, or an Instagram post.
Perhaps they want to receive your emails and are visiting your site to sign up.  Someone driving by your location clicks the Google Maps pin, which takes them to your website with pricing or a menu. They may have copied your URL from a physical business card and pasted it into their browser. Alternatively, they 'clicked the link in the description below after watching your YouTube video to get a coupon code for your new online course.  All of your marketing efforts, whether online or offline, should stem from and lead to your own beautiful and informative website. Campaigns are also easier to manage when everything is linked and a website serves as the common denominator.
How To Get One
You are now ready to get a website. We'll assist you in getting started on your website-building journey. To begin, you'll need the following items to set up your small business website:
A web address
A website host
Security
An interface is the design of your website.
If you're a retailer, you'll need eCommerce functionality.
When it comes to getting them all, three main options are suitable for both beginners and tech-savvy individuals:
Making use of a web designer and/or developer
Making Use of WordPress
Making use of website builders
Web Design and Development
You can hire talented individuals to create a website from the ground up. Because the cost can run into thousands of dollars, this option is popular among many businesses with spending power. When you hire web designers and developers, they will write the code, design the interface, and maintain your website. They'll usually set up your site with a hosting company or make suggestions if you want to do it yourself. Make sure you're prepared for a project: hiring a web designer or developer to create a one-of-a-kind website can take several weeks.
WordPress
The vast majority of the world's websites are powered by this content management system (CMS). Although it isn't as personalized as hiring a web designer, WordPress gives you a lot of content control. First and foremost, you must determine your web hosting needs. Check out our guide on how to get started with website hosting and explore your options. WordPress has tens of thousands of plugins that will allow you to customize your site. However, it will cost you – as will your domain name. Depending on how feature-rich you want your WordPress-powered website to be, you could end up spending a lot of time and money building it.
Website Builder
If you have a limited budget and prefer to see costs upfront, this is the option for you. Website building platforms typically offer monthly or yearly plans starting at less than $10. Creating websites with these types of ready-made tools is quick and easy for most people – no prior expertise is required to get started with your online success. All of the codings are handled for you, as well as hosting and security. You'll receive a plethora of professionally designed templates that you can personalize for your brand.
Mach1Websites Can Help
You've probably realized by now that the real question isn't "do I need a website for my business," but "can I afford not to have a website in the digital era?" Without a business website, it is becoming increasingly difficult to remain viable. Consumers and competitors are both online, and unless you intervene, your competitors and customers will connect, leaving you in the dust. Is a website necessary for your small business? 
If you're ready to get started, trust and check out Mach 1 Websites website design company or our step-by-step website design tutorial. WordPress is the most popular way to create a website once again, powering more than one-third of all websites on the Internet. It's also inexpensive and simple to use for non-technical users in whatever industry, which is why it's so popular. Finally, feel free to ask any questions you may have regarding building a website for your small business by contacting us at [email protected] or calling 318-349-4998.