This 2022, the top question for developers is: How to make a successful app? Businesses all around the world have recognized the importance of mobile apps, with well over 1 million apps available in the major app stores. As a result, the app market has become increasingly competitive, making it difficult for businesses to stand out in a sea of competitors.
It is critical to understand what constitutes a successful mobile application to compete. Mobile is one of the most powerful instruments at our disposal and plays a critical role in society due to its inherent nature. It has become the most popular destination for customers; in fact, consumers spend 90% of their time on mobile applications rather than mobile websites. As a result, companies must now strategize around the mobile experience to produce something that truly satisfies their customers' needs. They must find and define the best and perfect key ingredients and key features to make this successful mobile app project a great one.
Unsurprisingly, the top apps generate the vast majority of application installs, and app discovery is becoming increasingly difficult. According to Nielsen, the average mobile or smartphone user has between 25 and 30 apps installed at any given moment. However, according to surveys, the number of regularly utilized apps hovers around three.
What makes a great app?
How to create a successful app? The answer appears to be straightforward: a successful mobile application is one that fully meets the needs of the end-user and does it swiftly and effectively. Even if a great mobile app only performs one thing, it does it incredibly effectively. The success of a mobile app is a process, not a destination. In most cases, businesses work to improve their mobile application over time to better satisfy the demands of their consumers and achieve success. Moreover, there will always be an ongoing quest for mobile developers toward an innovative mobile app idea and successful app development equipped with one-of-a-kind mobile app features that deliver to an incredible app user experience. 
A successful app intelligently combines three aspects: the market, the end-user, and the product itself. These factors and features must work together to provide users with a unique value, excellent usability, and high performance. The last but not least important feature of a successful mobile app is accessibility. So, what makes a great app? Here are the 15 best factors that will determine whether or not your mobile application is a great one.
Tips for Successful Mobile App
#1: Find a solution to an issue
Every successful product addresses a consumer demand and solves a problem. It's best to think big when it comes to mobile strategy. Consider what problem your app will solve for users and how it will make their lives easier. It's critical to make sure your app is either unique or improves on a competitor's notion
Your app should have a purpose and cater to the demands of your users. Don't squander money on blatant knockoffs that will never succeed. Instead, focus on having a clear idea of what you want to accomplish with your app. Users will find the app irrelevant if it does not have a defined use or purpose. Conduct research to uncover potential pain points or buying obstacles for your customers. This will give you a better idea of the types of issues your mobile application might be created to answer.
#2 Concentrate on a key aspect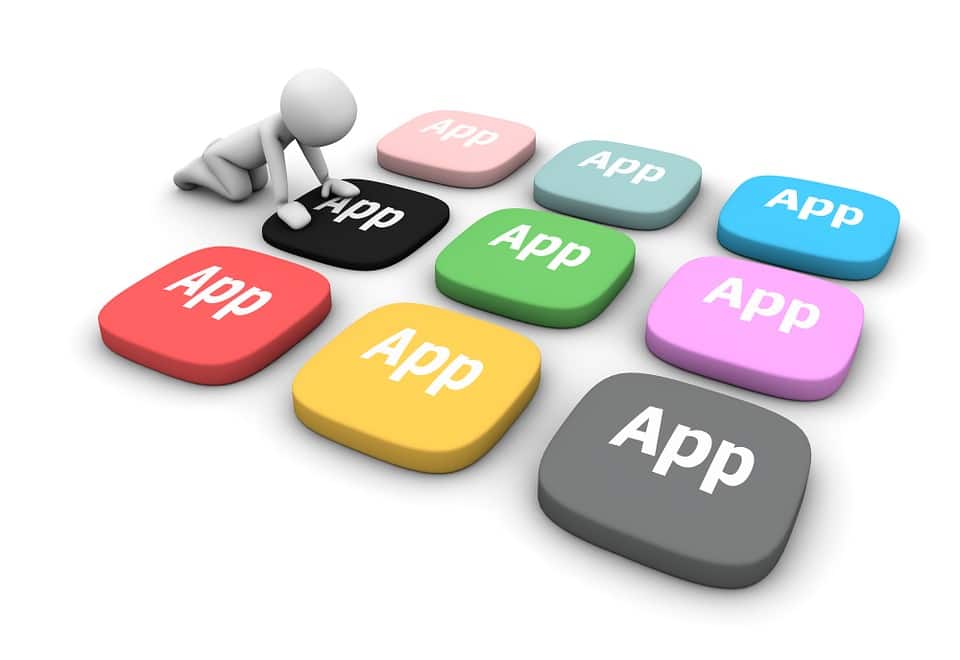 The best apps tend to specialize in one thing and execute it exceptionally well. Users don't want extraneous features cluttering their experience, therefore simple, focused apps function effectively. Apps with a narrow focus can make the most of resources while delivering the one thing your users want the most Concentrate on why you wanted to make an app in the first place. What sets this app apart from others? It all starts with determining and comprehending the value your app provides, then developing a core activity that is compelling enough to complete and repeat.
The most successful apps are those that accomplish their goal more effectively or differently than their competitors. More features can be added to the app as updates in later versions if users demand them. This technique enables you to release a quality app more quickly while also demonstrating your commitment to continuous app improvement.
#3 Provide genuine value
It's critical to consider your app as a means of generating distinctive value. Users are short on time and only seek speed and convenience. As a result, to drive and foster loyalty, your app must provide real customer value at every step. This value can be found in a variety of places, including utility, entertainment, convenience, and a variety of other things. An app with seamless functionality that may be utilized in a range of settings is often the most enticing. To guarantee that your app idea is successfully delivering the value you desire, it is critical to validate it using research.
#4 Keep apps simple and straightforward
When it comes to making your app great, the end-user experience is critical. Apps are naturally task-oriented and are used to streamline procedures. As a result, when it comes to mobile apps, less is more. Because users value efficiency, it's critical to make your key action second nature and simple to repeat. Users will frequently abandon an app if it is difficult to use.
A successful app will be aided by providing users with a path to follow and an action to repeat. Based on design standards, create a user interface that is easy to use and navigate. Whatever functionality your software provides, the more straightforward it is presented, the better and more successful it will be. Consider the following:
Are you making your user's life easier?
Is the app's flow user-friendly?
Is it possible for consumers to figure out how to use your software without any help?
Will these options be utilized? Are they important?
Is your app becoming more complex or easier to use as a result of these features?
Finally, the app should be user-friendly, intuitive to use, and visually appealing. Users will often abandon your app if they must spend a significant amount of time learning how to use it before they can derive benefit from it. Users will have no incentive to hunt for a similar competing app if your app supports simplicity.
#5 Create apps for both iOS and Android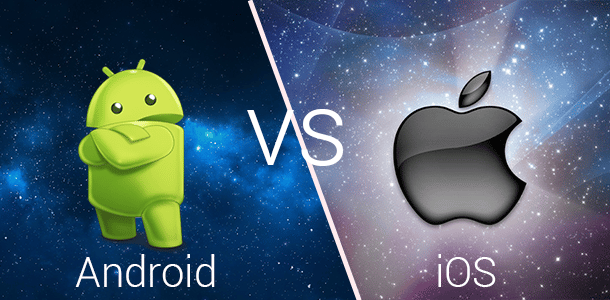 The inclusion of the two most popular platforms, iOS, and Android, in your app strategy is critical for success. Implementing a cross-platform app development framework is one effective approach to accomplish this. Cross-platform app development solutions can help you save time and money by reducing the time and expenses of developing apps for both platforms independently.
#6 Provide offline functionality available
The majority of apps, understandably, rely on the presence of an Internet connection. Even though the Internet is almost everywhere, it is still critical that your program works properly offline. Offline access to features and information is a big benefit that helps you to maintain a favorable user experience, which is critical for the app's greatness.
#7 Continue to do well
One of the most important indicators of a successful mobile application is its performance. Poor app performance can result in a negative user experience, resulting in fewer downloads, lower revenue, and an unfavorable brand image. According to Dimensional Research, 80% of app users will only try to utilize a troublesome, poorly working app three times or less. As a result, your program must run smoothly. To maintain or improve the user experience, an app must continually operate well. Your mobile application should load promptly the first time and not keep consumers waiting for long periods. It's also crucial to remain on top of any issues, crashes, or slow performance and fix them. Ensure that your app is functioning effectively by optimizing it for high performance and testing and retesting it regularly.
#8 Put your mobile app to the test
It's critical to test your software on real users before releasing it. It's possible that users will not utilize your software in the way you anticipated. As a result, user testing is essential to fully comprehend how consumers interact with your software.
You can share your app with a broader set of people for testing at a later stage of development. To create a successful app, you must first gain a thorough grasp of your consumers' needs, the context in which they will use the app, and their pain points. These insights can also assist you to guarantee that your app's user experience is as effective as possible.
#9 Give it away for free
Make your app free to boost the chances of people installing it. Everyone enjoys getting free software since it allows them to try out what you have to offer without taking any risks. Almost all programs are initially available for free download. While making your software free will not ensure it is a successful one, it will certainly boost the number of users who will try it. As a result, there is a higher chance of the app being successful. That isn't to imply you can't make money with your app or that you have to utilize adverts. Offering free basic software is critical for attracting users and gaining popularity. Many customers will be glad to pay for in-app purchases to unlock content, premium features, or even an ad-free edition if they appreciate your app and believe it provides value to them.
#10 Come up with a marketing strategy
Your app will not be successful if no one uses it, no matter how innovative, sleek, or faultless it is. Make the mistake of starting your marketing strategy after your app has been completed. A well-thought-out marketing strategy will aid in driving new app installs and re-engaging target consumers. To develop anticipation for your software, start spreading the word early and then make a major push shortly before launch.
Successful apps are advertised extensively before they are released on the app store. It's a good idea to break down your marketing strategy into three stages: pre-launch, launch, and post-launch. Planning and utilizing a variety of marketing platforms and tactics is required while promoting your app. App Store Optimization, for example, is one approach to ensure that your apps are discovered by your target audience.
#11 A successful app, make the experience unique to you
Personalization makes the mobile experience more human, allowing you to develop unique app experiences that increase brand engagement and conversion. More than 80% of people demand individualized experiences from the brands they contact, according to Epsilon. Personalization appeals to app users, who want interactions suited to their preferences, location, and usage patterns. To segment and deliver personalized content to the user, it's critical to employ profile information insights from the user's history. As a result, your app's user experience, engagement, and success will improve.
#12 Create a long-term engagement plan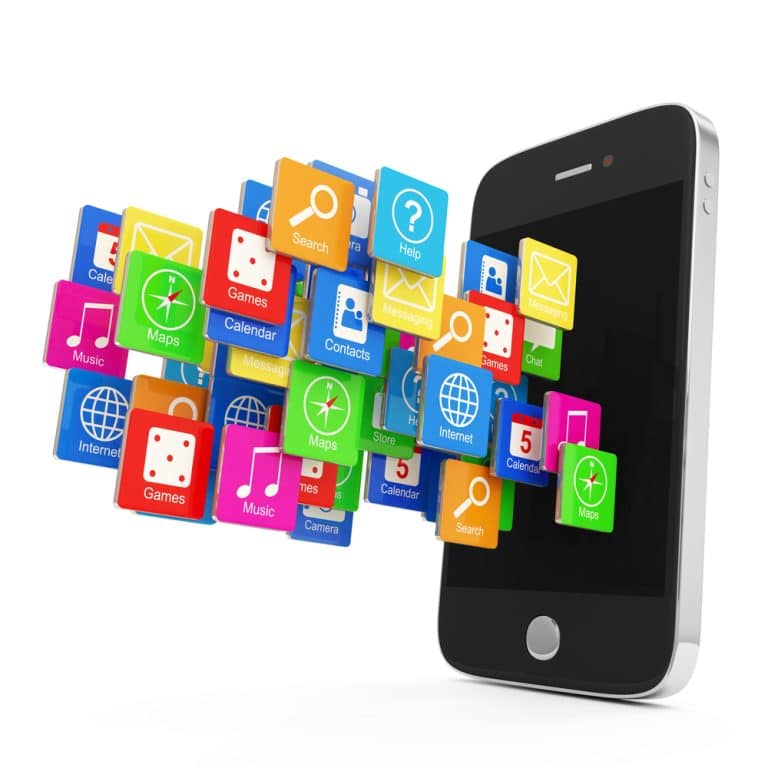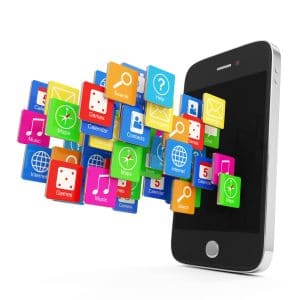 It's critical to think about how you'll keep consumers engaged once your mobile app launches. Consider how you'll employ strategies like push notifications or in-app messaging to increase user engagement. These alerts can be used to remind customers about your products and services at the most convenient times. Consumers want businesses to understand their preferences and deliver personalized adverts and content in the mobile age. Your messaging must be relevant and tailored to your users for your app to succeed. Utilize app analytics to determine which content is most engaging for users and use that information to develop your messaging plan. Use geolocation technologies on mobile devices to send users customized and relevant messages based on their location.
#13 Provide a way for people to give feedback on the mobile app features
Top-ranking apps frequently have in-app communication services. A simple and easy-to-use customer service channel can drastically improve the user experience. It's critical to have a communication, feedback, rating, and review channel. You can reduce the likelihood of a negative user experience and greatly increase app retention by allowing users to contact or seek assistance. Not only that but incorporating an easy-to-use feedback route into the app stimulates dialogue with the user and helps to avoid unfavorable public evaluations. Make the procedure as simple and fluid as feasible, with the fewest stages and text input as possible.
#14 Keep an eye on the app's analytics
You may learn about user behavior by tracking mobile app analytics. This information can be used to assess if the app is successful, get insights, and suggest areas for improvement. Inbuilt app analytics, for example, allows you to track downloads, user engagement, and retention… Which characteristics of the app are luring consumers in? Is there a particular section where users are leaving? What percentage of the time do they utilize your app? Tracking this activity can reveal ways to improve the user experience and optimize your marketing strategy, ensuring the long-term success of your app.
#15 Maintain a regular update and development schedule
Being able to iterate, learn, monitor, and react rapidly to your users' demands is vital for app success in such a fast-changing and evolving world. A mobile app's popularity must be sustained over time, which necessitates constant development and upgrades. You must commit to producing constant app updates to fix bugs and keep users coming back for more to succeed. It's critical to keep app features and content up to date and relevant at all times.
The flow that customers go through when using your app will inform you not only what needs to be fixed in your program, but also which features are the most popular and could be improved. Utilize user feedback to create new features that are essential to your consumers' app experience.
How to make a successful app? Follow the tips above!
Building a successful app is no longer limited to a select group of savvy engineers. Designers, innovative businessmen, and creative marketers, in fact, are dominating the mobile application and web application markets. You can easily find a partner who will provide you with a world-class product if you have a great idea but no software development skills. It's crucial to remember that app success necessitates planning, foresight, and perseverance. Finally, offering value to your users and focusing on creating an exceptional user experience are frequently the keys to success.
Have you identified the best app development platform for implementing your mobile strategy?
Mach 1 Websites recognizes the value of integrating enterprise app software into a company's overall strategy. Businesses can use our platform to create native code-free apps for several business activities. Get in contact with Mach 1 Websites today to learn more about what we can do for your company. www.Mach1websites.com or [email protected] or call (469) 536-8478.